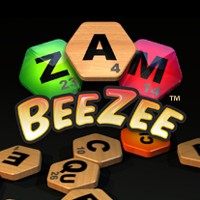 Welcome to the hive!
Puzzlers and word game fans alike are swarming in delight to Zam BeeZee.
It's the ultimate combination of dynamic word search and intense game action.
Connect letters in any direction to create words as you move through levels of increasing difficulty and opportunity.
With four unique play variations to challenge any player, Zam BeeZee's novel approach offers countless hours of stimulating entertainment!
System Requirements
OS: Windows 98, Windows 2000, Windows XP, Windows Me
Memory: 128 MB
DirectX: Latest
Sound: Sound Card
CPU: P2 500
Video: Video Card with 8 MB video RAM
Score: 0.0, votes: 0