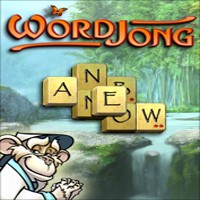 Enter the lush world of WordJong, a colorful mix of a Mahjong and spelling game!
WordJong gives you letter tiles you remove from the board Mahjong-style, to spell big words for bonus points.
Three unique ways to play -- Classic, Versus or Link mode -- will keep you spelling for hours.
Each set of tiles is a new game to play, with dozens of tile layouts to enjoy.
System Requirements
OS: Windows 98, Windows 2000, Windows XP, Windows Me
Memory: 64 MB
Sound: Sound Card
CPU: P 500
Graphics: SVGA Graphics Card
Score: 10.0, votes: 1