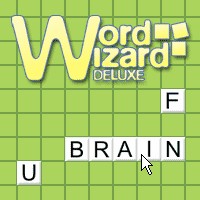 Word Wizard is the ultimate word challenge with enough depth and variety of play to keep you entertained, literally, for a lifetime.
Lay out from 30 to 100 different words on a board, all made from the same 7 letters, and all interconnected with each other!
There are over 4,000 word families so you will never get the same puzzle twice.
System Requirements
OS: Windows 95, Windows 98, Windows 2000, Windows XP, Windows Me, Windows NT
Processor: 200Mhz
Memory: 32MB
Score: 0.0, votes: 0