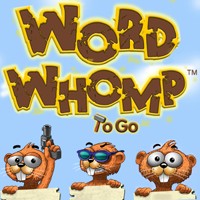 Those whomperific carrot-crunching gophers are back and so adorable, you'll want to adopt them!
Enjoy new gopher graphics, animations and soundtrack -- all while building your vocabulary in this fun and whimsical word game!
Get hints from the gophers as you spell you way through 3 challenging game modes!
If the cute gopher animations and graphics don't get you, the fantastic word play will!
System Requirements
OS: Windows 98, Windows 2000, Windows XP, Windows Me
Memory: 32 MB
CPU: P800
Score: 0.0, votes: 0