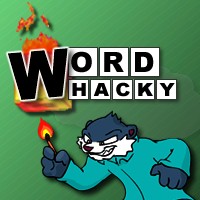 With crazy cool characters and adventure-like challenge/reward features, this is one whacky word game that keeps everyone on their toes.
With a massive built-in dictionary and support for nine character words, this word builder goes way beyond the norm.
Features adorable characters, infinite repeat play with genuine-random action, and wild complications.
It's whackiness for the whole family!
System Requirements
OS: Windows 2000, Windows XP, Windows NT
Memory: 96 MB
Sound: Sound Card
CPU: P350
Score: 0.0, votes: 0