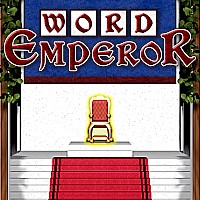 Whether or not you're a fan of crossword games, you will love Word Emperor!
Not only does it have unique game play and an unlimited variety of different crosswords, but it also has beautiful Roman inspired graphics and music.
There are 100 levels and 3 different gaming modes waiting for you to conquer!
System Requirements
OS: Windows 95, Windows 98, Windows 2000, Windows XP, Windows Me
Memory: 32MB
CPU: 200Mhz
Score: 0.0, votes: 0