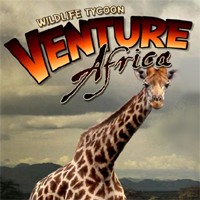 You've never played a Tycoon game like Wildlife Tycoon: Venture Africa!
There are no people to please; there is no money to horde; there are only animals.
Packs of hungry lions, flocks of devious vultures, epic herds of wildebeests and more fill ecosystems that players create and control.
Discover hidden content and unlock tons of animal themed poetry as you strive to become a Wildlife Tycoon!
System Requirements
OS: Windows 98, Windows 2000, Windows XP, Windows Me
Memory: 128 MB
CPU: P600
Video: OpenGL Compatible 3D Graphics Accelerator
Score: 0.0, votes: 0