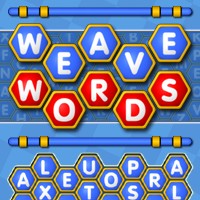 Weave Words is a fun new word game where you play to uncover well known phrases.
Using the available tiles, you must build words of three or more letters, then use those letters to solve a popular phrase or saying.
With over 3000 phrases to solve and 3 different game modes, Weave Words offers hours of word building fun!
System Requirements
OS: Windows 95, Windows 98, Windows 2000, Windows XP, Windows Me, Windows NT
Memory: 32 MB
Display: 16MB Video Card
CPU: P300
Score: 0.0, votes: 0