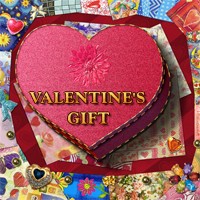 Make the best gift - the Valentine's Gift!
Love is in the air as you dip into a romantic world of gifts, treasures, adventures and unbelievable puzzles!
Explore 4 special game modes, each with its own addictive qualities.
Let the wonderfully dreamy theme and music sweep you away as you find all your Valentine Gifts today!
System Requirements
OS: Windows 98, Windows 2000, Windows XP, Windows Me
Memory: 24 MB
CPU: P166
Score: 0.0, votes: 0