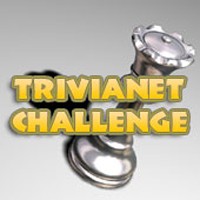 Test your wits against the TriviaNet computer, the toughest and meanest quizmaster in town.
All the fun of your favorite TV quiz show, with over 6,000 questions to baffle and amuse you!
Choose from nine categories including TV, Music, Movies, Sports, Science and more.
Are you up to the Ultimate Trivia Challenge?
System Requirements
OS: Windows 98, Windows 2000, Windows XP, Windows Me
Memory: 64 MB
CPU: P 300
Score: 0.0, votes: 0