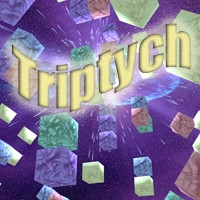 Triptych is a fast-paced puzzler that may seem familiar, but there is one major twist - the gameboard is a living entity where the blocks obey the laws of physics!
As blocks are destroyed, connected blocks are freed to move independently and will move and fall to fill the empty spaces.
Every game is a unique and interesting experience!
System Requirements
OS: Windows 95, Windows 98, Windows 2000, Windows XP, Windows Me, Windows NT
Processor: PII-466
Memory: 32 MB
Display: OpenGL
Score: 0.0, votes: 0