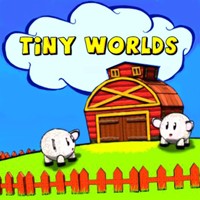 Who's afraid of the big, bad wolf?
Not the sheep in Tiny Worlds, as long as you're their shepherd!
Guide sheep, puppies and other helpless animals safely home in this arcade puzzler.
Along the way, danger awaits in the form of hungry wolves, sharks and more.
Place arrows along the right path to steer the scrambling creatures to safety before time runs out.
With a massive 250 levels spread across five game worlds, easy controls, and three difficulty levels, Tiny Worlds is fun for the whole family!
System Requirements
OS: Windows 98, Windows 2000, Windows XP, Windows Me
Memory: 64 MB
DirectX: 7.0 or later
CPU: P300
Score: 0.0, votes: 0