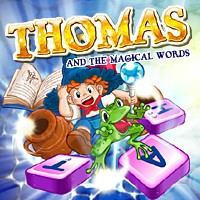 Thomas has gotten himself stuck inside the Magical Spells Word Book and it's up to you to get him out!
Use the letters, as well as magical helper items to make a path that will lead Thomas out of the book and back to freedom.
The longer the words, the faster you can get Thomas out of trouble.
With a unique blend of puzzle solving and word unscrambling, Thomas and the Magical Words is one game that you wouldn't want to miss!
System Requirements
OS: Windows 98, Windows 2000, Windows XP, Windows Me, Windows NT
Memory: 128 MB
DirectX: 5.0
CPU: P 500
Score: 0.0, votes: 0