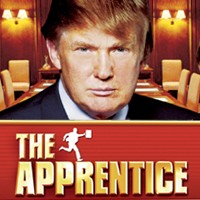 Can you be the next Apprentice?
Test your skills in 18 varieties of challenging business-themed games.
Apply your market savvy in commodities to buy low, sell high and make a killing.
Excel in manufacturing to maximize your factory's productivity.
Keep your cool, and your customers, as you race to fill their orders in the service games.
Multiple levels of difficulty and customizable play modes ensure endless hours of fun with unlockable game content and business advice from The Donald himself!
System Requirements
OS: Windows 98, Windows 2000, Windows XP, Windows Me
Memory: 128 MB
CPU: P450
Score: 0.0, votes: 0