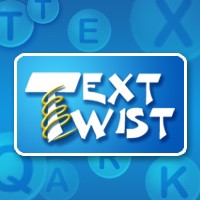 The diabolical minds at Game House, creators of Collapse, bring you a more cerebral challenge: You've got two minutes and thirty seconds to make as many words as possible with either six or seven random letters.
Figure outthe combination with the most letters and move to the next level.
Take abreak and excercise your brain all at once!
System Requirements
OS: Windows 95, Windows 98, Windows 2000, Windows XP, Windows Me
Processor: P-200
Memory: 32 MB
Disk Space: 1.65 MB
DirectX: Version 6.0
Score: 0.0, votes: 0