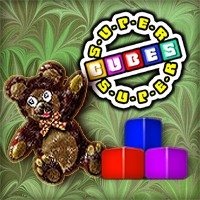 A naughty kid left a heap of colorful cubes on the floor and your job is to clean up the mess.
Get rid of them by placing them together in an orderly fashion.
The little rascal will be throwing new ones in but a number of bonus features will help you cope with the task.
Warning: the game's extremely addictive!
System Requirements
OS: Windows 95, Windows 98, Windows 2000, Windows XP, Windows Me
DirectX: 8.0
CPU: P433
Score: 0.0, votes: 0