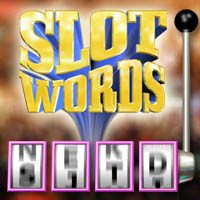 Get ready for some good 'ol word scrambling madness!
Place your bet, spin the reels and prepare to do some quick thinking to unscramble the letters that the slots reveal.
The more you bet, the longer the word and the bigger the payout.
Progress through the levels, with each one giving out greater payouts but allowing less time to solve the puzzles!
System Requirements
OS: Windows 98, Windows 2000, Windows XP, Windows Me, Windows NT
Memory: 64MB
CPU: 300Mhz
Score: 0.0, votes: 0