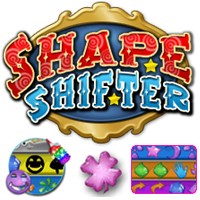 Ladies and Gentlemen, Children of all ages, Step right up for a one-of-a-kind puzzler that will amaze your brain and astound your senses.
See amazing shapes.
Place them into matching shape cutouts.
This incredible mix of action, intrigue and fun from the creators of Super Collapse!
II is sure to delight and surprise.
System Requirements
OS: Windows 95, Windows 98, Windows 2000, Windows XP, Windows Me, Windows NT
Memory: 32MB
DirectX: 5.0
CPU: 200Mhz
Score: 0.0, votes: 0