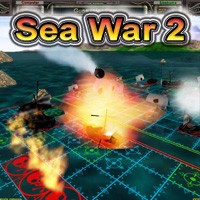 A modern version of a well-known classic battleship game.
Strategically place your ships for battle and sink the enemy in this famous game.
Beautiful 3D graphics and realistic sound FX enhance the thrill of warfare.
You can fight against the computer or a friend.
Features four episodes with different weapons and ship sets.
System Requirements
OS: Windows 98, Windows 2000, Windows XP, Windows Me, Windows NT, Windows 98SE
Processor: P-200
Memory: 32MB
Display: 3D Accelerator w/ 16MB
Score: 0.0, votes: 0