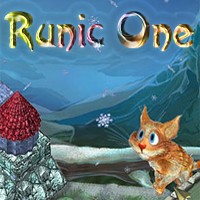 Explore a fanciful land with a furry friend in this brain-bending inlay challenge.
Use colorful tiles to complete the mosaics and restore the unique objects of an ancient landscape.
A delightfully playful pet provides help and bonuses, but it's going to take smarts and strategy to complete your journey.
Simple as a wag of the tail, yet challenging as well, this beautiful and fun game, with over 200 different mosaics and 45 unique environments, is sure to become the pet of your collection!
System Requirements
OS: Windows 98, Windows 2000, Windows XP, Windows Me
Memory: 128 MB
DirectX: 7.0 or later
Sound: DirectX-Compatible Sound Card
CPU: P 500
Score: 0.0, votes: 0