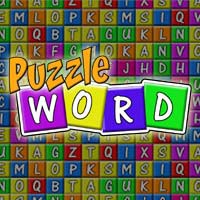 Dictionary for Breakfast?
Try Puzzle Word for Lunch!
The premise is simple - join blocks to make words of three or more letters - but this word game is fun to play and maddeningly addictive.
Advanced players will find they strategize to max their scores, while novices will discover that they can also enjoy the game.
System Requirements
OS: Windows 95, Windows 98, Windows 2000, Windows XP, Windows Me
Memory: 16MB
CPU: 300Mhz
Score: 0.0, votes: 0