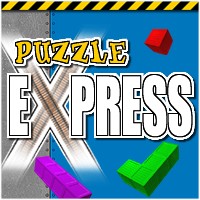 Grab the colorful puzzle pieces and place them together to fill up the train cars.
The more you fill up the car, the more of the picture you get to see.
There's two game modes to play and new pictures are downloaded automatically so you may never see the same picture twice!
System Requirements
OS: Windows 95, Windows 98, Windows 2000, Windows XP, Windows Me, Windows NT, Windows 98 or newer
Memory: 64MB
CPU: 500Mhz
Score: 0.0, votes: 0