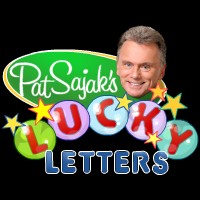 Pat Sajak invites you to be a contestant on his exciting new computer game show!
Spin the slot machine and guess the Lucky Letters to win big.
Watch for Lucky Chances where you can double your money.
Race the clock to solve Pat's puzzle in the Lightning Round.
Brain tickling excitement for all!
System Requirements
OS: Windows 98, Windows 2000, Windows XP, Windows Me
Memory: 128 MB
Sound: DirectSound Compatible Sound Card
CPU: P 400
Score: 10.0, votes: 2