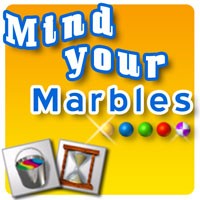 Mind your Marbles!
It just takes a minute to learn but you never stop developing your strategy.
Cool graphics, great sound, soothing music, a wealth of modes, multiple difficulty levels and online scores and statistics make this deceptively simple game an instant classic and endlessly addictive.
Pit your skills against the best Marble Minders all over the world!
System Requirements
OS: Windows 95, Windows 98, Windows 2000, Windows XP, Windows Me, Windows NT
Memory: 32 MB
CPU: Pentium
Score: 0.0, votes: 0