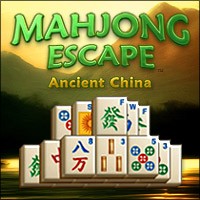 Your adventure begins over 4000 years ago in Ancient China.
Match the magic gold tiles and travel through 11 Dynasties, unlocking ancient wisdom on your way, to collect the lost dynasty treasures.
Enjoy over 175 unique levels, 6 different tile sets and 15 backgrounds!
There are also 5 special power-ups to help you on your adventure!
Unwind with 5 relaxing soundtracks as you escape today!
System Requirements
OS: Windows 98, Windows 2000, Windows XP, Windows Me, Windows 98SE
Memory: 128 MB
DirectX: 7.0
Sound: 16-bit Sound Card
CPU: P350
Graphics: 16-bit Graphics Support
Score: 0.0, votes: 0