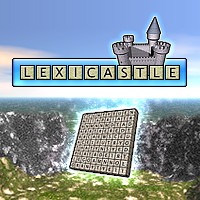 In this fun word search game, you link adjoining letter blocks to create words and score huge points.
Flex your vocabulary while building magnificent castles in this brainy word game!
Sheer word skills, not luck, determine your rewards.
The higher the points, the faster you will construct your castles!
How many castles can YOU complete?
System Requirements
OS: Windows 98, Windows 2000, Windows XP, Windows Me, Windows NT
Memory: 16MB
CPU: P200
Score: 0.0, votes: 0