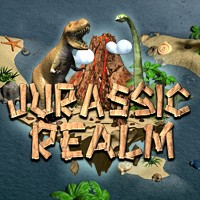 Explore a prehistoric land in this blockbusting dinosaur-age puzzle with more than 150 fossil filled levels, volatile power-ups and more!
Use the map to uncover many different paths in Quest Mode as you discover dinosaurs from long ago...
and the legendary T-Rex!
There's also Arcade Mode where more dinosaur images await!
You can learn about each discovery on your own dinosaur page!
It's chaotic collapsing mayhem in the explosive Jurassic Realm!
System Requirements
OS: Windows 98, Windows 2000, Windows XP, Windows Me
Memory: 128 MB
DirectX: 8.0 or later
CPU: P800
Video: 32MB Video Card
Score: 0.0, votes: 0