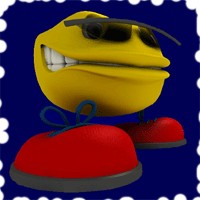 The game features two heroes who are traveling through magic worlds and fighting monsters.
The main goal is to collect all the dots to complete a level, as well as munch tasty things along the way.
Our heroes have to outwit the tricky monsters that are chasing them, so watch out!
System Requirements
OS: Windows 95, Windows 98, Windows 2000, Windows XP, Windows Me
Memory: 32MB
DirectX: 7
CPU: P133
Score: 0.0, votes: 0