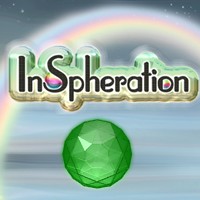 Not your average puzzler, InSpheration is a colorful twist on brain-bending fun!
Presented with a field of vibrant spheres of varying sizes, your challenge is to remove them.
Combine three matching spheres of different sizes and they'll explode off the screen.
Featuring 15 spectacular environments, addictive gameplay and three exciting game modes, InSpheration is inspired fun!
System Requirements
OS: Windows 98, Windows 2000, Windows XP, Windows Me
Memory: 128 MB
DirectX: 7.0
Sound: DirectX compatible Sound Card
CPU: P 600
Score: 0.0, votes: 0