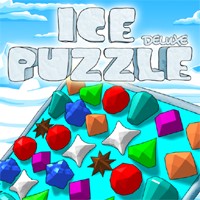 Enjoy a frozen treat for your computer!
Drag rows and columns of sparkling gems to create groups of three or more of the same precious stone.
Collect trophies by generating massive combos or performing other outstanding feats!
Complete Quest Mode by saving all of your frozen animal friends, challenge yourself with 100 brain teasing levels in Logic Mode, or just chill out with Relaxed Mode.
With addictive game play for all, Ice Puzzle will warm the hearts of casual players the world over!
System Requirements
OS: Windows 95, Windows 98, Windows 2000, Windows XP, Windows Me
Memory: 64 MB
DirectX: 8.0
CPU: P2 400
Video: 16MB Video Card
Score: 0.0, votes: 0