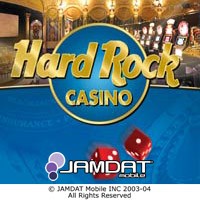 The casino game that rocks!
The excitement of the most popular casino games is now in one rockin' package that includes blackjack, video poker and slots.
Hard Rock Casino is an authentic casino simulation game with realistically rendered cards and casino gameplay.
Enjoy the challenge of increasing your winnings no matter how close or far you are from Vegas!
System Requirements
OS: Windows 98, Windows 2000, Windows XP, Windows Me
Memory: 32MB
Score: 0.0, votes: 0