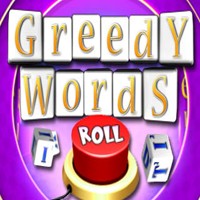 A fantastic combination of greed and fun rolled into one great word game in THREE LANGUAGES - it's Greedy Words!
Roll the dice and select letters to make your word.
The more rolls you make the higher the risk increases.
Once you've cleared a level you'll get a great mini game bonus round.
Push yourself to the edge and score big, but don't get too greedy!
System Requirements
OS: Windows 98, Windows 2000, Windows XP, Windows Me
Memory: 128 MB
Sound: Sound Card
CPU: P 800
Video: 32 MB 3D Video Card
Score: 0.0, votes: 0