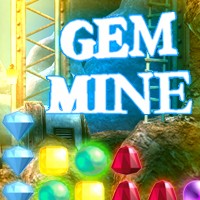 Wild gem-busting excitement and fun!
Detonate the groups of 3 or more of the same gems.
The bigger the group, the larger the bonus!
When you pop them, everything above or around them collapses in on them.
You can play two different modes in Gem Mine, each with it's own unique style!
System Requirements
OS: Windows 98, Windows 2000, Windows XP, Windows Me, Windows NT
Display: 3D Video Card
CPU: P266
Score: 0.0, votes: 0