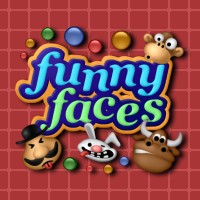 Pop balls, twist faces, make pairs and score points in this colorful puzzler!
Includes four different game modes to give both beginners and advanced players challenging gameplay.
Be strategic and pop more and more each level in Classic Mode.
Pop FAST to get the highest score in 120 seconds in Timed Mode.
Clear a single board of tokens strategically in Clear-the-board...
or just pop for relaxing fun in Relax Mode.
System Requirements
OS: Windows 95, Windows 98, Windows 2000, Windows XP, Windows Me
DirectX: 3
CPU: 200Mhz
Score: 0.0, votes: 0