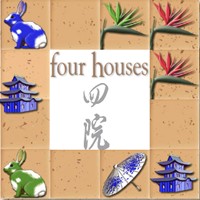 Bring order to the four houses by creating lines of matching shapes, colors, and numbers of objects to earn coins!
When coins have been placed across the entire board, you are rewarded with more complex puzzles as well as beautiful backgrounds and ancient wisdom.
Proceed through more than 380 tranquil levels...
from autumn, to winter, to spring and summer showering the land with prosperity in your quest for wisdom and serenity!
System Requirements
OS: Windows 98, Windows 2000, Windows XP, Windows Me, Windows 98SE
Memory: 64 MB
DirectX: 7.0 or later
CPU: P700
Score: 0.0, votes: 0