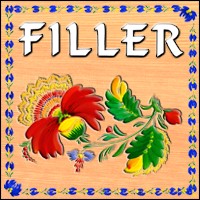 Enjoy a relaxing new puzzler as you try to occupy the most flowers on the board to win!
With graphics designed by masters of Russian Khokhloma painting, this game is not only unique, but is visually stunning as well.
It's a game for the entire family to enjoy as you work your way through 100 beautiful levels and layouts!
System Requirements
OS: Windows 98, Windows 2000, Windows XP, Windows Me, Windows 2003
Memory: 64 MB
DirectX: 7.0
CPU: P 400
Score: 0.0, votes: 0