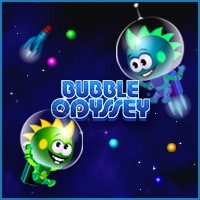 A truly captivating bubble-bursting exploration awaits you in Bubble Odyssey!
Three extraordinary and super-addictive game types with 70 exciting levels each, numerous explosive power-ups and tons of unique bonuses will bring you the non-stop puzzle action you have always dreamed of!
So come along with two out-of-this-world dragons on their perilous journey!
It's endless bubble bursting fun...
in space!
System Requirements
OS: Windows 95, Windows 98, Windows 2000, Windows XP, Windows Me
Memory: 128 MB
DirectX: 8.0 or later
CPU: P500
Score: 0.0, votes: 0