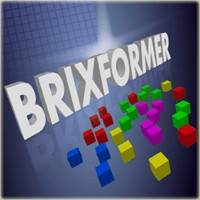 BrixFormer is a pack of 8 brilliant logical/puzzle games with 3 sizes of playing fields and 3 levels of complexity - everybody can find a game according to their taste.
If you want to relax after a long working day or you would like your child to play developmental and interesting games, we advise you to try BrixFormer.
You will enjoy this game!
This game will draw you away from your everyday troubles and fill your leisure-time with amusement.
System Requirements
OS: Windows 95, Windows 98, Windows 2000, Windows XP
Memory: 32MB
Display: 3D Video Card
CPU: P400
Score: 0.0, votes: 0