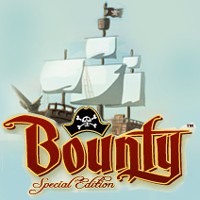 It's adventure on the high seas with a puzzle game that will shiver your timbers!
Set sail with Mirabelle and her motley crew, following the clues to the treasure of a lifetime.
Play 140 mind-challenging levels making your way to victory, as you try to discover the booty of the notorious Captain Black Jack.
And if Adventure Mode isn't enough for you, there's Eternity and Cruise Modes to keep the fun afloat!
Now is the time to let the outstanding musical score and visual effects draw you into a pirate's world of plunder!
Arrr!
System Requirements
OS: Windows 98, Windows 2000, Windows XP, Windows Me
Memory: 128 MB
CPU: P3 800
Score: 0.0, votes: 0