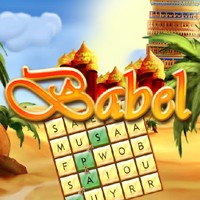 Travel through time to a land where words have yet to be invented!
Test your skills in 25 unique word games from 5 different categories and watch your tower soar.
Succeed, and your tower will reach heights never imagined.
Stumble, and your tower will fall.
Featuring stunning graphics, addictive game play, and hours of word game fun, Babel Deluxe is a towering test of your mental muscle!
System Requirements
OS: Windows 98, Windows 2000, Windows XP, Windows Me
Memory: 128 MB
DirectX: 7.0
CPU: P450
Score: 0.0, votes: 0