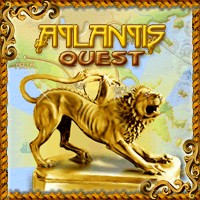 Are you ready for an exciting quest of adventure and discovery?
Embark on a journey around 8 ancient lands of the Mediterranean in the search for one of the greatest mysteries of all time - the lost continent of Atlantis!
Your expedition will take you through 76 astounding levels with mystery at every turn.
Become enchanted with the riveting storyline and extremely addictive game play of this dazzling new puzzle game today!
System Requirements
OS: Windows 95, Windows 98, Windows 2000, Windows XP, Windows Me
Memory: 128 MB
DirectX: 8.0
CPU: P600
Score: 0.0, votes: 0