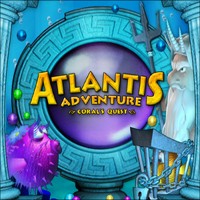 Help Coral the fish in her quest to find her missing husband Harry!
Fire Orbs from Coral into groups of three or more of the same color orbs to burn through 50 amazing levels.
But be careful!
You'll have plenty of enemies trying to stop you from getting to Atlantis and finding Harry.
You'll have 15 smashing power-ups at your disposal so use them wisely to succeed!
In Quest Mode you'll unlock new characters to play with in Arcade Mode.
So, start Coral's Quest today!
System Requirements
OS: Windows 98, Windows 2000, Windows XP, Windows Me
Memory: 128 MB
CPU: P800
Score: 0.0, votes: 0