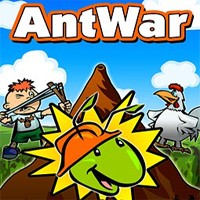 Did you ever want an ant farm, but worried that the ants might get loose in your home?
Choose from 5 different ant breeds, each with different personalities and skills, and build your nest in numerous locations.
With over 60 enemies, thousands of random events and "ant shopping" at your fingertips, you can grow your colony to gigantic proportions and cause a town panic!
Start with a simple anthill and grow into an amazing ant empire!
System Requirements
OS: Windows 98, Windows 2000, Windows XP, Windows Me
Memory: 32MB
Display: 8MB Video Card
CPU: P300
Score: 0.0, votes: 0