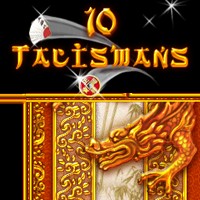 Legend says that if one obtains all 10 Talismans, he will gain Wisdom and Power, and Fortune shall be bestowed upon him forever!
Embark now on an amazing journey through beautiful locations of the Ancient East in your own quest for the 10 Talismans!
Match three of the magical objects and sacred relics to clear the enchanted tiles and unlock the power of the Talismans.
Create bonuses by matching 4 or more objects and watch them come to life!
The path to discovery is waiting!
System Requirements
OS: Windows 98, Windows 2000, Windows XP, Windows Me, Windows 98SE
Memory: 64 MB
CPU: P2 500
Video: 16mb 3D Video Card
Score: 5.5, votes: 2